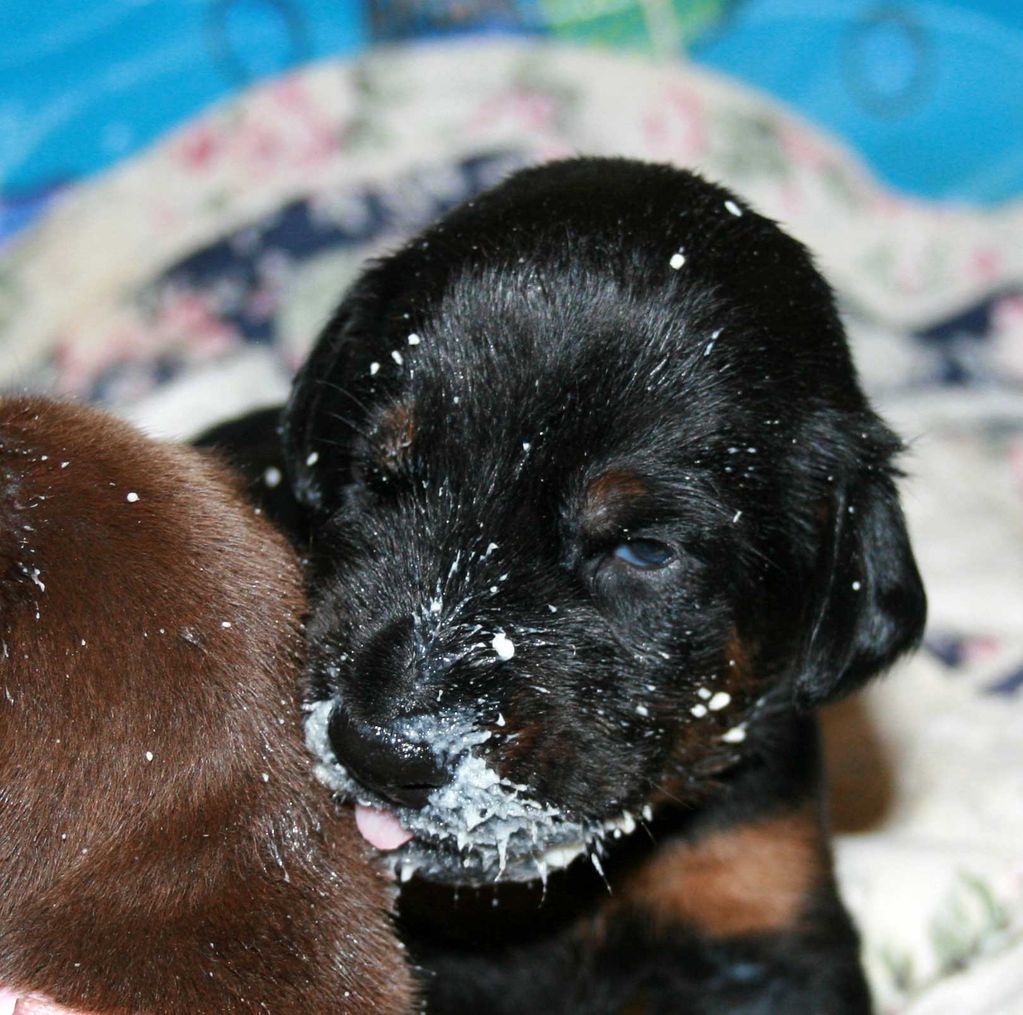 Thank You for considering an Immortal Doberman's Puppy!!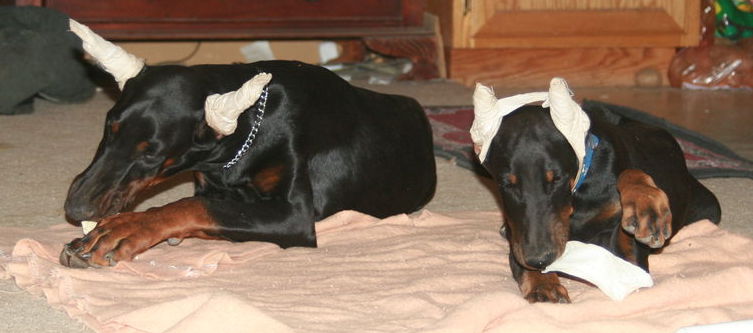 Our puppies are bred to be working dogs. They will require an active home and mental stimulation to be happy, loving companions.

Puppy prices are $2800- this includes all appropriate health care, AKC registration, Micro chip lifetime registration, tail dock, ear crop, dew claw removal as well as early socialization as outlined on the puppy development page. We do not offer discounts for owners who prefer natural ears- although we support this decision and the owners right to choose, we recognize that the Doberman was created as a cropped breed, and as such this is the "expected" look; it is much harder to place a natural-eared dog should the need arise to re-home a Doberman.
If the owner would like to have their own vet perform the crop, this will be dealt with on
a case by case basis.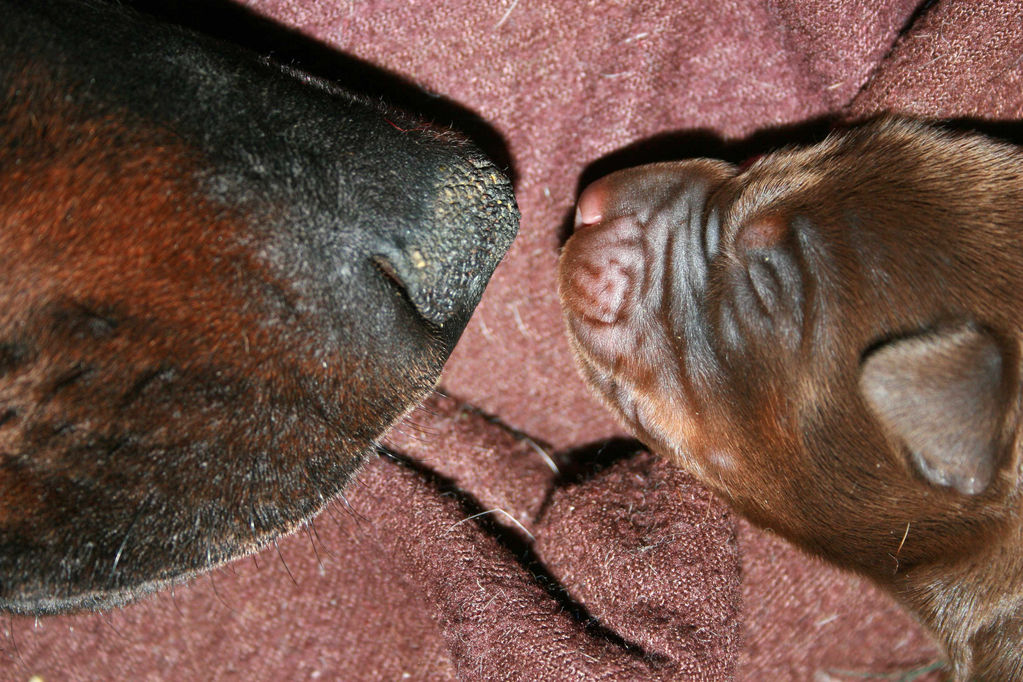 All Immortal puppies will be sold initially on a Limited Registration, this means that you will receive AKC registration papers that entitle you to compete in ALL AKC performance events including Rally Obedience, standard Obedience, Agility, tracking and more. The only thing it will not allow you is the ability to compete in conformation events or breed your dog and register the litter. If you wish to breed your Immortal Doberman's puppy, we require at least one approved AKC or UKC performance title or IPO title to ensure that dogs carrying the Immortal name continue to represent the working qualities that we strive to preserve. You will be required to bring the Doberman back to us so we can evaluate and confirm the conformation and temperament of each individual. Also appropriate health testing must be completed and approved by Immortal Dobes before Full Registration is granted. Full registration and breeding rights are absolutely NOT guaranteed on any puppy. If at the age of 2 years the dog is not found to be of appropriate conformation, temperament, or working ability or has not completed the appropriate health testing with satisfactory ratings- Full registration will NOT be granted and no financial compensation will be offered. There is no way to know when a puppy is young if it will grow up to be of breeding quality.
Even if you do not plan on breeding or competing with your new friend, we highly recommend continued training and new activities throughout your pet's life. If you have any questions regarding our registration policies please contact us and we will be happy to answer any questions.
Choosing your Immortal Puppy
All puppy owners who have already completed the application process and left their deposit will be allowed to visit the litter starting at 3 weeks of age. The first person on the waiting list for each sex will be able to choose their puppy (with the breeders guidance) from 6 weeks to 8 weeks of age.We are with the puppies all day every day and are able to judge their individual personality. Once you have chosen your puppy, if you change your mind you will be put on the bottom of the waiting list for the particular sex you want to be fair to others who have been waiting to choose or have already chosen.
Once the first pick has been made, the next person in line may choose their puppy. This ensures that each owner has the time to evaluate the litter and choose their favorite. I do not "assign" puppies based on when they are born, and I do not rush owners to make a choice before 6 weeks of age. Your puppy will stay with us until the ears are completely healed and in their first wraps, usually around
10 - 12 weeks of age.
If you choose to not have your puppies ears cropped they may be able to leave at 9 weeks of age.
Email us for more information:
ImmortalDobes@yahoo.com