**********Special Announcement************
After our 2019 Breeding season we will be taking a break from breeding to concentrate on working and titling our young dogs. If you have an approved application on file already, you will maintain your place on the list. We are not accepting any more applications at this time. If you have sent in an application and have not heard form us- chances are I have not gotten a chance to go over it. I will be doing those soon. At this point we have one male available to a working/performance home only. When our new litters are on the ground we will posting our available pups and will take applications at this point. Thank you for your continued support and interest in our babies. Please stay tuned for available pups from our upcoming litters.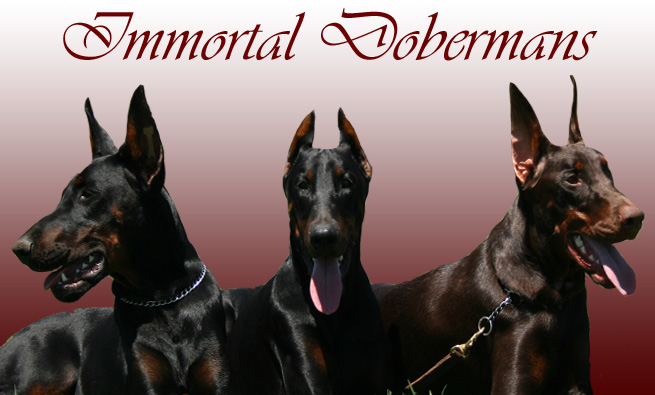 The Immortal Dobermans kids!!
The story behind our name.. ....Everyone who has ever been touched by the "perfect" dog, knows that special friend will never be replaced. They remain immortal in our hearts and memories, and although we may find other dogs to be our companions, those special friends are 1 in a million. That is what we strive to achieve for our puppies. We want the puppy you receive from Immortal Dobes to be that once in a lifetime friend that will be with you in your heart forever, even after they pass on.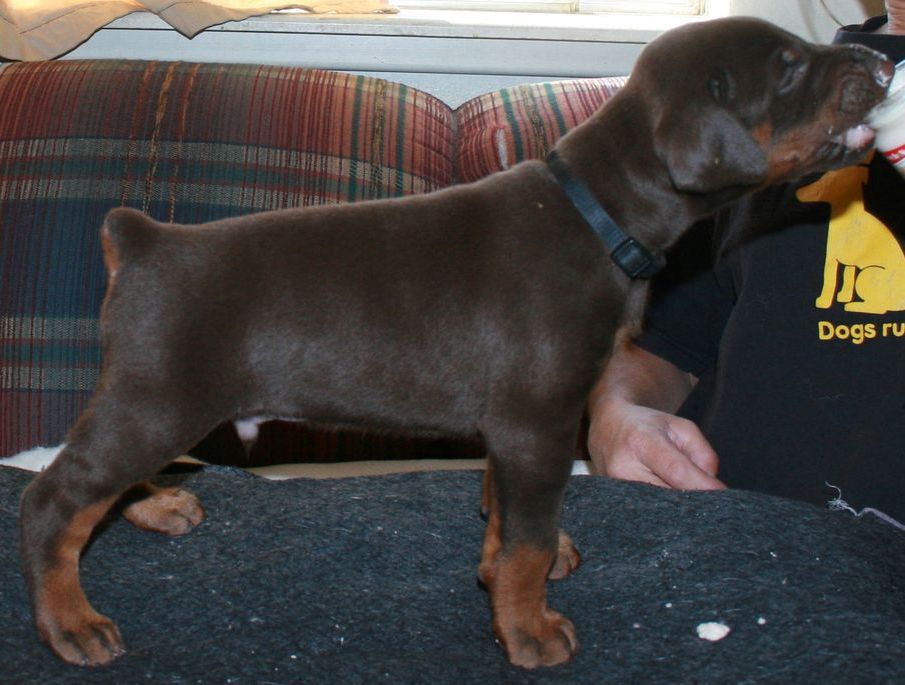 A rose is a rose?????
I understand when looking at websites it may be hard to discern which breeder to choose for your new baby, I went through the same hunt when looking for my babies. Unfortunately with the availability of information on the internet, some breeders choose to just copy things that they find on other breeders websites, rather than sharing their knowledge, or lack there of, for this incredible breed. So although you may see similar wording on other sites, please be careful and do your research. Visit the breeder and take the time to look at the health testing, and ask questions. I have been to several websites and seen almost the exact wording that I have on my site, and it saddens me that it may fool some people into thinking I am affiliated with those particular breeders, or that they adhere to my standards.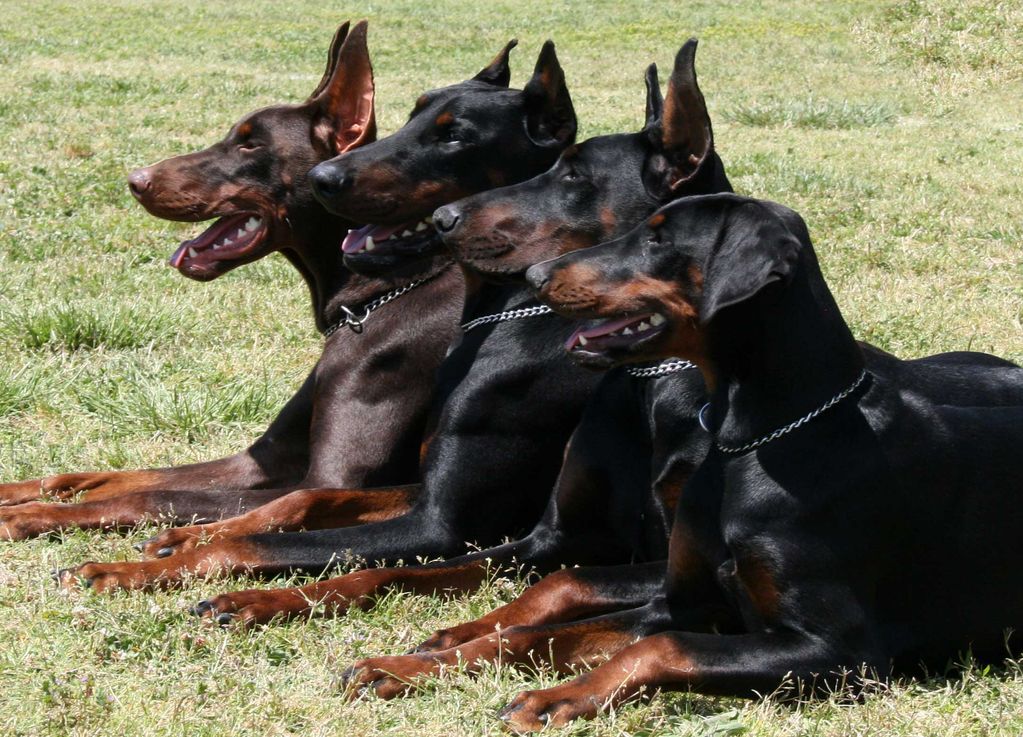 Our goal is to continue the proud European heritage that our magnificent dogs come from. We do not mix American and European lines, we prefer to keep our lines as close as possible to the working dogs where the breed began. We will continue to work and trial with our dogs so we can produce the best, most predictable offspring. The apple doesn't fall far from the tree, and we are out to prove we have the greatest trees ever!!
When you are ready to purchase a puppy, please make sure you visit the breeder, see their dogs and how they are kept, and stay in touch while your puppy is young. It is traumatic for a puppy to leave it's mother and siblings and if you are familiar to it already, it will make the transition that much easier for your new baby. Research where the puppy comes from and see that the parents, not just the dogs farther up the family tree, have been proven to perform the activities you would like your puppy to be involved in. Just because their are "champions in the pedigree, doesn't mean that the dogs that are being bred are worthy. Your puppies parents are the best gauge as to the qualities your pup will inherit. Then you should strive to bring out those qualities that you tried so hard to find. This is why we offer our puppy owners cash incentives for earning titles with their dogs.
A dog is happiest when allowed to do the
job he was bred for.
Contact us for more information on Dobermans or our upcoming litters.
We are located in Phelan, CA
in the high desert of Southern California near
Wrightwood and Victorville
Cell Phone- (760) 887- 6296