A little about us-

We are a small breeder of working, European Doberman Pinschers in southern California. We breed only European Dobermans, I prefer their build, temperament and working ability. There is no greater joy than working one on one with a doberman who truly wants to work and be with you. The love and enthusiasm they give you is incredible, you can't help but smile.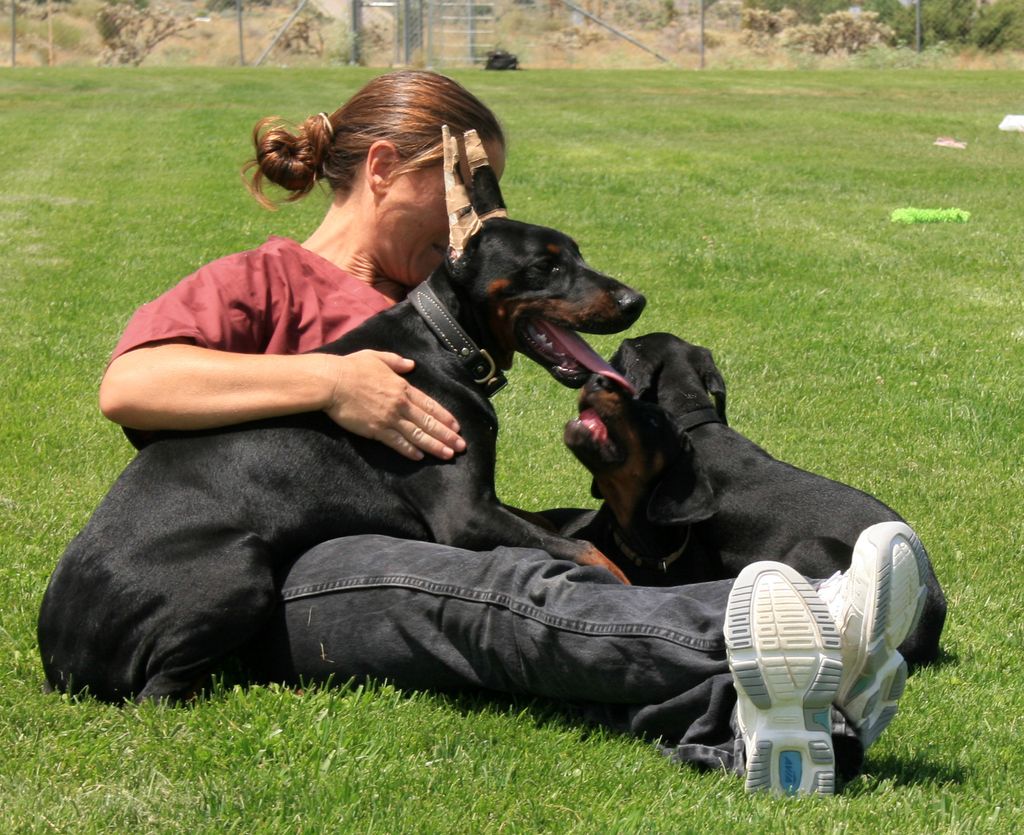 I know that there are very few, if any breeders, that take the time and have the dedication to raise dogs and puppies the way that we do. Please check our puppy development page and our current litter page to see what all of our kids do and learn, from day 4 til they go home! I am happy to share the names and contact information of families that have some of my babies so you can talk to them yourself. I feel that is the best way to truly see the quality of puppy that we raise.



Some questions to ask prospective breeders-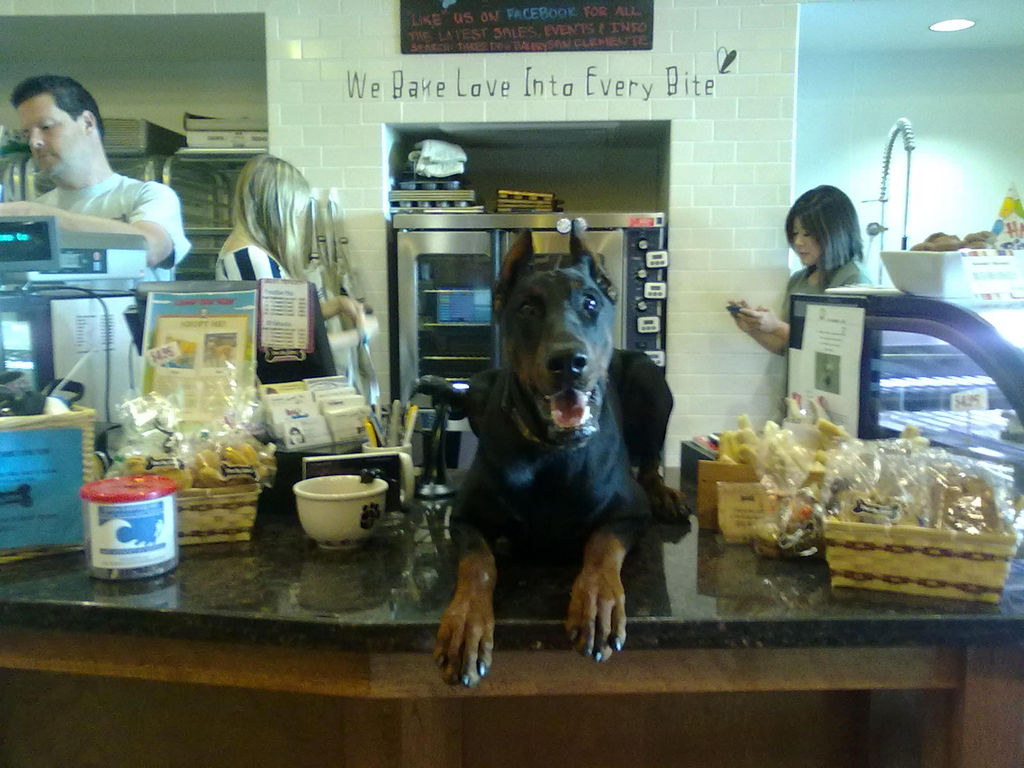 What age do you breed your dogs?
It is not recommended to breed any dog until they are 2 years of age and health testing is complete.

How often do you breed your females?
Females should normally never be bred more than once a year. Only on rare occasions is it warranted, and only under a veterinarians care.They come into heat every 6 months, that means they may be ready to breed only 2 months after the puppies are weaned , that is not nearly enough time for the mommy to recover and be physically ready to carry puppies again.Breeders that breed that often are only in it for the money. If you notice multiple breedings per year on a female- ask questions.

What do you do with your dogs when they can no longer have puppies?
Once our kids have been with us, they do not leave. They will retire with us to relax and take it easy. The only time that we place our adult dogs is if they do not get along with the others in the family, since my kids live and play together, we do not allow fighting nor do we believe in segregating or constantly kenneling our kids. We do not discard them because they are no longer making us money.

How often do you perform health testing?
Most health health testing must be performed annually or semi-annually.
The testing becomes more frequent as the kids get older.

Here are some of the test to watch for-
OFA hip certification- once after 2 years old.
OFA cardio (heart)- annually
24 hour Holter monitoring- this is the most dependable test we have at present to catch dogs with DCM early. It is not a guarantee by any means, however in order to keep up on the health of our kids we now own our own monitor. We will also be performing a holter on every kid before breeding.
NCSU Cardio Myopathy genetic testing (PDK4 and DCM2)- There are 2 genetic markers that have been found that MAY contribute to DCM in Dobermans.
******Unfortunately as exciting as this breakthrough was when it first came out- unfortunately it has not helped in our fight to get rid of this horrible disease. Much to every responsible breeders dismay- it seems as though these tests, although helpful for research, are not able to determine which dogs will succumb to the disease and which will not. Positive dogs are living into their teens and negative dogs are dying young. So although we will continue to test to contribute to the research, we will not be placing much weight on the results of these tests.
CERF/OFA eye exams- annually to semi-annually
von Willebrand Disease- DNA test once- may also be verified through parentage-
if sire and dam are clear all the offspring will be clear.
Health exams- annually
Reproductive exams- Done before first breeding, Males are evaluated before every breeding.
Brucellosis- done before natural breeding
General blood panels, and thyroid- yearly

We also feel very strongly about contributing to the DNA depositories that are doing so much to understand and eradicate so many of the problems that have come up in our breed. We have proudly submitted DNA samples from all of our dogs and puppies to expand the genetic database that is crucial for the success of this research.

About me-

I am a Registered Veterinary Technician, and a professional dog trainer. I have been training dogs since I was 14 and got my first purebred dog, a Keeshond named "Schanook". He was my first guinea pig and we did everything from obedience and conformation to agility and light protection work together. As I got older and more involved in dogs, and all animals, I wanted to find a dog that could compete in any and every venue that I wanted to compete in, and the more dogs I trained the more I zeroed in on the type of breed I wanted. Especially since I enjoy competition! I knew I wanted a short haired dog, that was of decent size but not overly large, that had the agility and substance to keep up with me, and the ability to compete in anything anyone could come up with. I also didn't want to compete with the same old same old breed that you see at every venue, we enjoy being different.

What dog could possibly fit that description...
enter




The Doberman!
A match made in heaven!

Our dogs are first and foremost our companions. They sleep in the bedroom with us, not in kennels.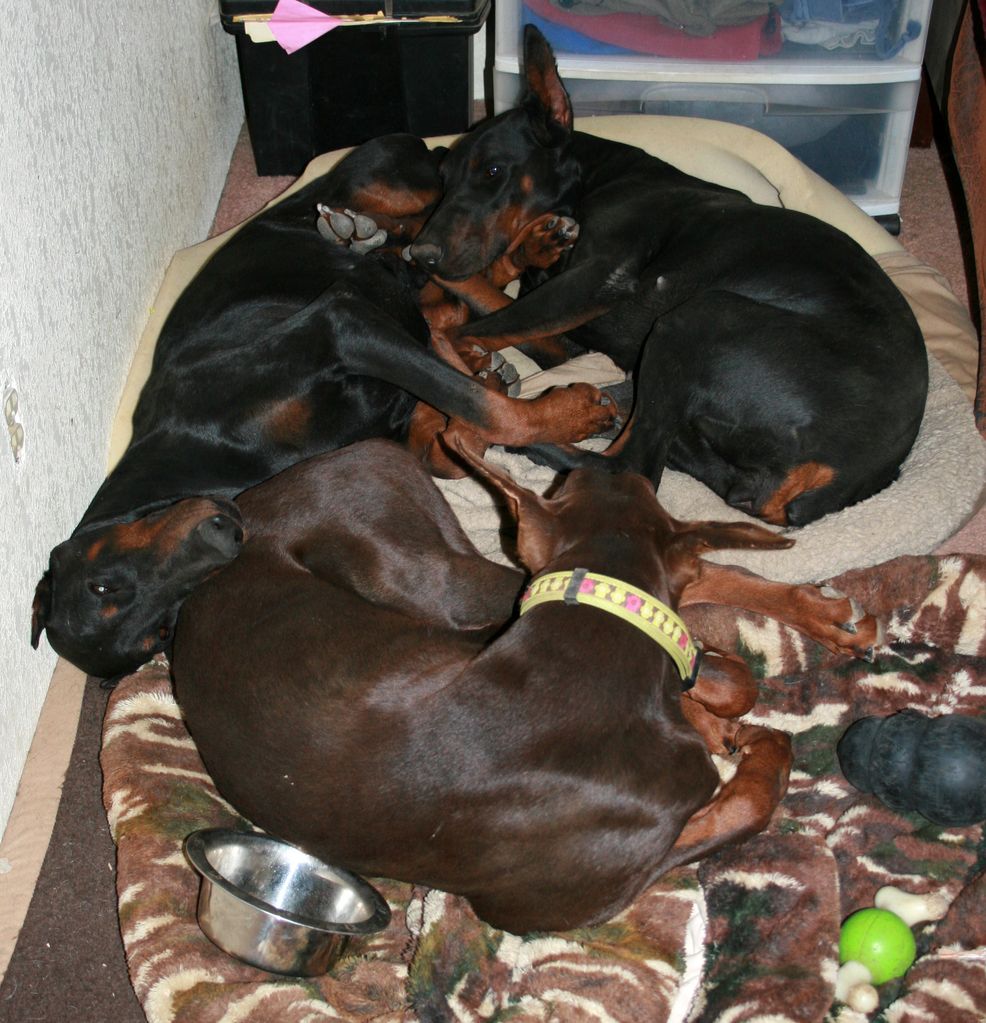 They all play together and go for rides and help feed the horses. They play ball and go for walks like any normal dog.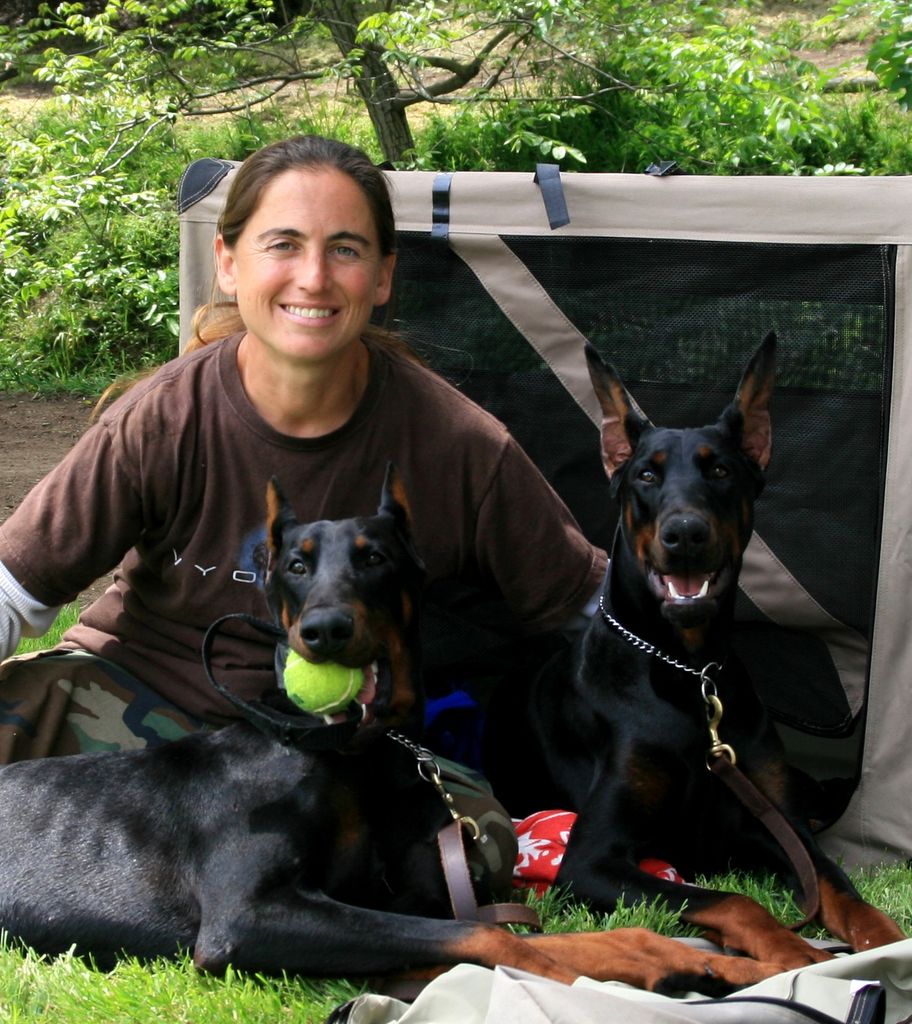 Then comes the work that that they love! Each one hates to be left out of the "play time". The bond that comes from spending all this time with our dogs makes work seem like the greatest game ever. They love the one on one time they each get when we work and their enthusiasm shows when they compete.